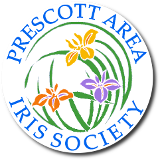 Iris Information
Bearded irises are among the easiest perennials to grow. With reasonable care they will produce beautiful blossoms year after year.
Information about Irises in general.
Common definitions and abbreviations.
All kinds of links to iris related websites.
Document Archive
These are older documents and may contain invalid or out of date information.
A how-to on iris planting, feeding and care.