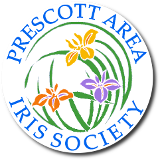 Guest Speaker Program
PAIS has developed a guest speaker lecture and slide show series concerning iris varieties, iris care and historic iris which can be presented to horticultural classes in high school and college programs, special interest groups, garden societies and Master Gardeners Programs. These programs and speakers are available on request.
If you are interested in receiving more information, participating in this program or joining us, please contact president@prescottirissociety.org.